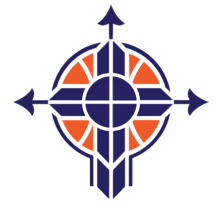 We are proud to be a Saint Sebastian Sports Project School!
We are so blessed they help to fund our sports program, offer clinics for players and coaches,
donate equipment, host special events, and much more! Check out their website for more info:
https://saintsebastianproject.org/
                                                                                                        Thank you, SSSP!
An inter-scholastic program is offered throughout the school year with the help of volunteer coaches.
Any student who participates in the inter-scholastic sports program must be covered by insurance. The Archdiocese requires that the school have on file a record of insurance coverage for each student involved. A yearly physical is also required.
Sports Offered


Saints Peter and Paul School offers a wide range of sports programs including Archery, Bowling, and Cross Country to all students. In addition, the school offers girls softball and boys football. Sports offered for both boys and girls include basketball, volleyball, soccer, and track.
Boys Sports:
Soccer
Track
Football
Volleyball
Basketball
Girls Sports:
Soccer
Track
Softball
Volleyball
Basketball