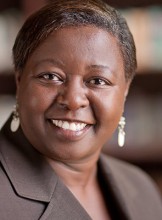 Welcome to Saints Peter and Paul School.
As the Principal of Saints Peter and Paul School, it is a delight to welcome you as you explore our website. We believe we have created a most special school, blessed with inquisitive and thoughtful students, outstanding and caring teachers, and helpful and involved parents. We believe our school offers many unique attributes that make it special in so many ways.
We are a small TK – 8th grade school with a student body of about 225, located on a spacious campus that includes an auditorium and sports field. Traditional in our values and high expectations, we are fortunate to have a wonderfully creative faculty teaching a program that incorporates the tried and true, as well as cutting edge teaching methodologies.
An integral part of the Parish of Saints Peter and Paul and the larger Catholic community, the school stresses moral and spiritual growth while welcoming and celebrating families of all faiths. Challenging academics always include a network of support and caring. Fine and performing arts, physical education, music and technology are an integral part of each student's life at Saints Peter and Paul. We strive to develop not only critical thinkers, but also persons of integrity. We hope for not only successful and happy children, but also ones full of kindness and concern for the well being of others.
Our school's motto captures this array of characteristics formed into a cohesive whole: To Serve, Lead and Excel. I invite you to peruse our website so you can begin to get a feel for how we make these special attributes come alive at Saints Peter and Paul.
Nancy Kuria
Principal