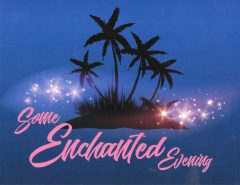 Join us for "Some Enchanted Evening"  at our 10th Annual Gala!
Join us on February 9, 2019 for an evening of good food, entertainment and inspiration at the Reef on the Water in Long Beach. This year we will honor James and Rosario Gonzalez/ Image Realm and Mrs. Janet Grothe. Proceeds from the Gala will directly support our school's academic programs which provide our students with the tools to succeed and realize a brighter future.
Date: Saturday, February 9, 2019
Beginning at: 5:00 PM
Location: The Reef on the Water
880 S. Harbor Scenic Drive, Long Beach CA 90802

Please RSVP by February 1, 2019
Download the Gala Invitation and RSVP Card:
2019 GALA INVITATION
2019 GALA RSVP CARD
Call our event director, Cynthia Lundie, at 310-770-2992 for more information.