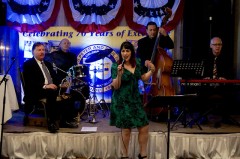 You won't want to miss the fun at The Reef on the Water in Long Beach. Join us to support our academic programs including science and technology, all for the students of Saints Peter and Paul School!
Click here for more information or to purchase tickets online through this website! Tickets are $125.00 and Table Sponsorships range from $1,250 to $5,000.
For more information call event director Cynthia Lundie at 310-770-2992.
20′s or Cocktail Attire
---